The Estes Park Wool Market brings together people who love wool. From those who raise sheep and other fiber-producing critters to people who wanted to shop for finished products, we all saw and did things last weekend that delighted us.
Meeting other vendors and seeing vendor friends from previous years is always wonderful.
Often times vendors trade their goods around and this year I made some great trades. Pat Saunders-White was the artist who designed the Wool Market logo. She took home one of my berets and I have a lovely llama print on the wall of my studio.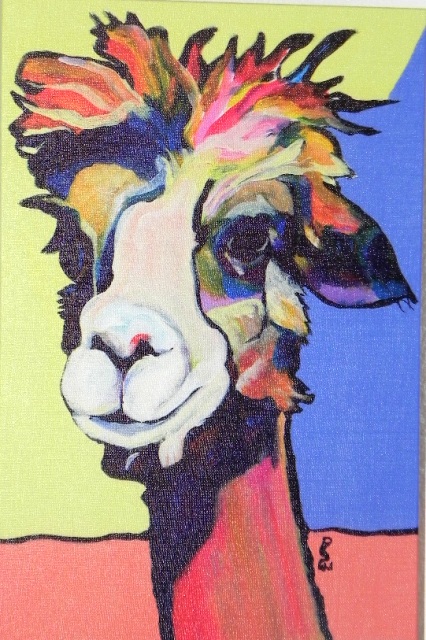 Terrie from Healing Hearts Designs and I have a mutual adoration club and I've traded felt for imported fabric with her at several shows and markets.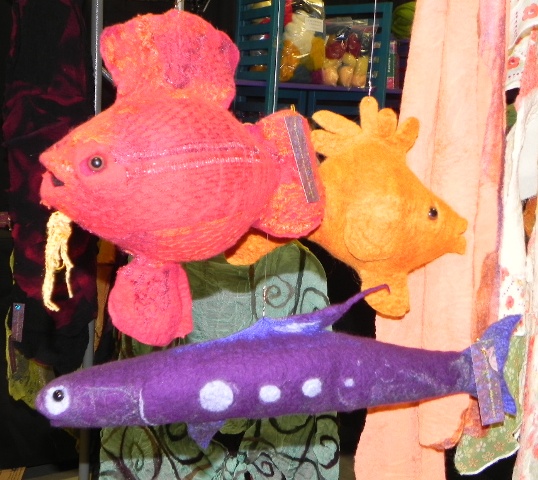 Megan loves my felted fish and I love her handmade bags. Yep, I traded the long purple felted fish for two of her great bags.

As a booth vendor, I don't get a chance to take in everything that I would like to, but the energy and excitement spill over to those of us tied to our little sales areas.
There were fleece competitions, sheering demonstrations, sheep dog demonstrations, events for kids who raise animals, spun yarn competitions, and more. There are barns full of animals: alpacas, goats, paco vicunas, llamas, sheep, and rabbits.
The Sheep to Shawl contest is one that amazes me. It pits teams of five people against one another in a race to the finish. Teams bring fleeces to use in the competition, which starts in the morning and the goal is to card, spin, and weave a shawl in time for the afternoon judging. Talk about a crazy pace!

Another of the highlights for me was that my proposal to teach a class was accepted so I taught a 1-day class for seven students on how to felt a tote bag. They worked hard all day long and at the end, all had lovely bags to take home.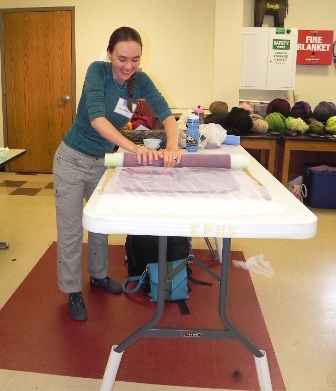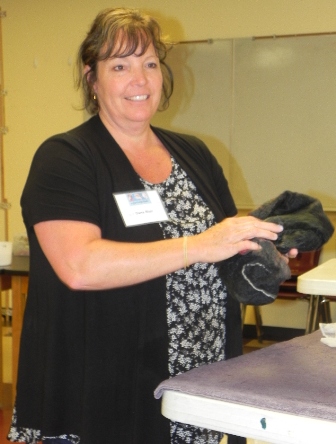 The staff who puts on this event works all year to coordinate the Wool Market and it shows. Now I need to get busy making more felted things to take to the next show on our busy calendar!