Please enter the email address associated with your account:
Sign up here and get a a terrific .pdf on how to make a nuno scarf.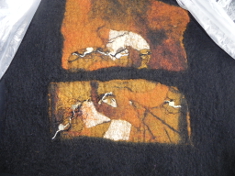 Lifelong learning
When I took my first class in felt making I thought that was it. Now that I knew how to make felt; I knew felting. How wrong I was! Had I been...