This event has happened in the past.
Fantastic

felted

multi

-

colored

necklaces

.
This two-day workshop is taught by world-renowed fiber artist, Deb Koesters.
Click here to read more about Deb Koesters and what she brings to her art and teaching. Click here to go to Deb's Instagram page to see more photos of her creations.
Workshop Details:
Dates: March 5-6, 2022
Cost: $175 for two-full days
Materials: Click HERE to see the materials list
Click HERE to see photos from the event.
In our two days together, we will create felted necklaces—yes, plural: NECKLACES.
Our first of the necklaces will be longer, the other one will be a choker length. Depending on how you choose to design them, they could look completely different or very similar.
You will learn to make mosaic-type pre-felt that will be transformed into your unique necklaces. The instructor will provide a pattern that you can individualize or use as-is. We will use wet-felting techniques, learn surface design techniques, and add embellishments and stitching.
No prior felting experience is necessary.
The workshop will be in Fort Collins, Colorado at a nice, comfortable, private location close to Old Town (yes, you'll have time to go out for lunch!)
Check out some of the felted necklace creations below. Wow!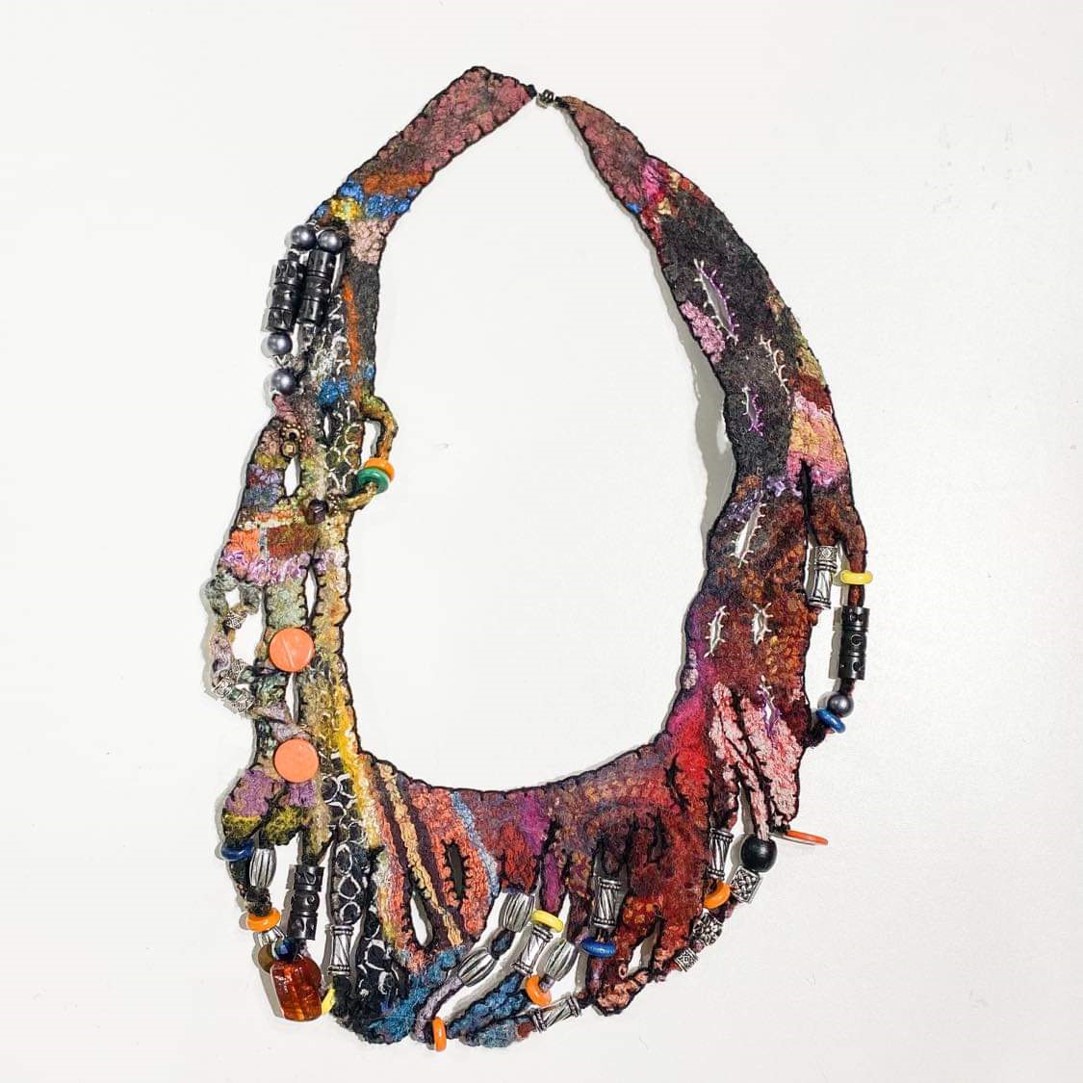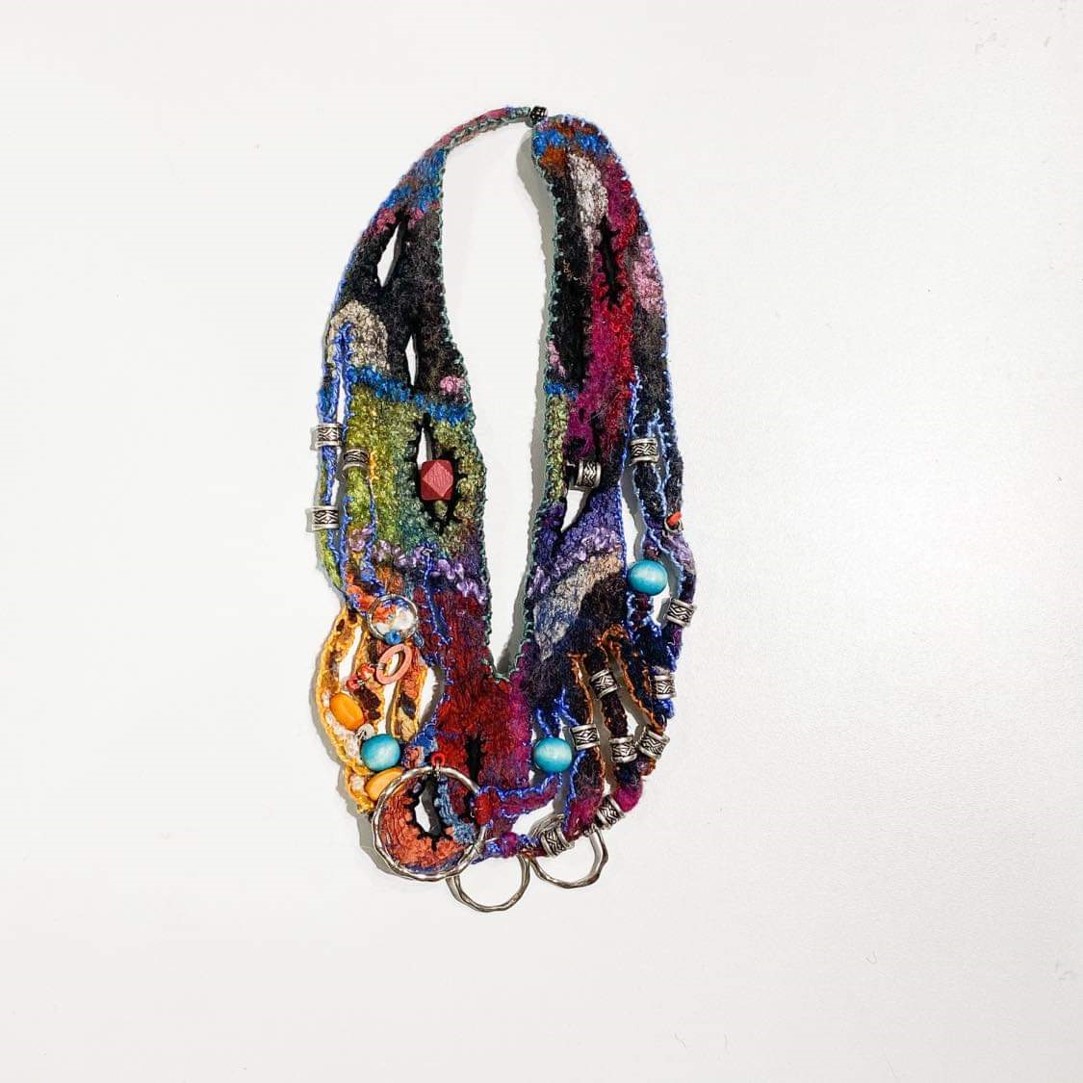 Click HERE to register for this event.